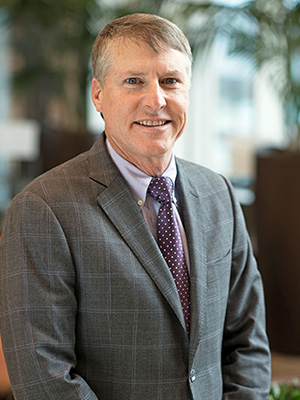 Since opening his private practice in 1993, Dr. Mark Bailey has devoted countless hours and unparalleled effort into providing comprehensive and compassionate care for his patients. Dr. Bailey's resolve for integrity sets him and North Dallas Surgical Specialists apart from other surgical groups.
As a native Texan, Dr. Bailey takes great pride in providing the local community with quality surgical care. He was greatly influenced by his father to do the right thing at all times. Dr. Bailey and his seven siblings often heard their father say: "Nobody will have higher integrity than Jim Bailey." Dr. Bailey's determination to model his father's integrity was demonstrated in his tenure as a student. He graduated third in his class of 428 from Robert E. Lee High School in Baytown, Texas, and achieved cum laude status in the Plan II honors program upon graduation from the University of Texas at Austin. In 1986, he earned his medical degree from Baylor College of Medicine and subsequently completed five years of surgical training under renowned medical pioneers Dr. Michael DeBakey and Dr. George Jordan, Jr.
Having established a premier center for surgical care, Dr. Bailey also devotes his time and skills to various humanitarian efforts. He volunteers at the Hope Clinic in Garland and participates in an annual mission trip to the Predisan Clinic in Honduras where he provides surgical care for indigent patients.
Dr. Bailey is known for his high-energy approach to life. He enjoys fishing, tennis, skiing, participating in scouting events as well as playing an occasional game of golf. He is a loving husband, father to five, a skilled surgeon and a respected leader in the medical community.